Breathing New Life into Old Walls
Painting & Decorating
From wipeable kitchen finishes to natural paints for children's bedrooms, we'll use the best products from floor to ceiling and leave your home looking, feeling, and smelling great. Our eco-friendly, sustainable approach to painting includes choosing breathable natural paints that help create healthier homes.
Beyond the interior of your home, we're experts in exterior painting. Our services include masonry painting and decorating, exterior metal work restoration and painting, and window and woodwork repair and painting. From new builds to historic buildings, you can trust that your home is in safe hands. 
I'd Like to Book an Appointment
Great! You're interested in Breathing New Life into Old Walls
So we can provide the best service, we just need a few details, we'll be in touch within 24-48 hours.
[contact-form-7 id="380″ title="Interior Painting Request"]
Eco-Friendly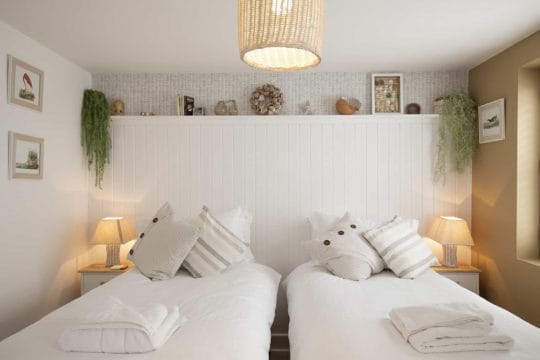 We want to leave your home with it looking good, and you feeling good. Our goal is to work sustainably and to use products that offer industry-leading quality, but that contain less ugly ingredients. 
Where possible we choose paints with less VOCs; they make paint smell bad and can cause harm to your health for long after the smell has gone.   This can make a big difference to allergy sufferers, people with asthma, and can give you more peace of mind when painting and decorating kid-friendly spaces. We only use tried and tested products that actually work and deliver long-lasting and good-looking results.
Choosing the Right Paints
We've tried and tested a lot of different brands and done our research on their durability and their eco-friendly credentials. Some of our preferred paints include Keim, Farrow and Ball, Little Greene, Tikkurila, and Teknos.
Long Life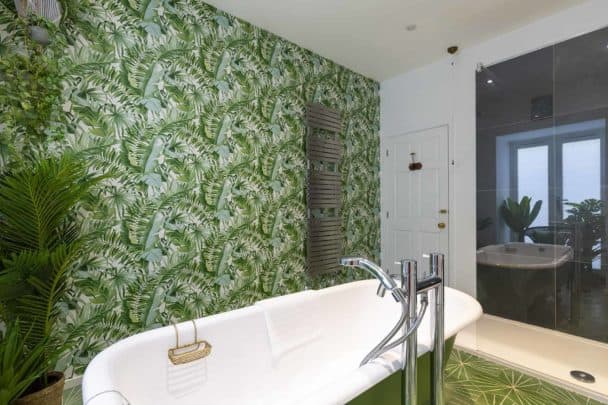 The age of the building, the type of construction and the environment your building is exposed to all play a part in how we choose the right materials for the job. From wooden beach chalets to brick buildings in the centre of town, we'll use the right paint for the right application and ensure the painting prep work is completed to the highest standards for improved results and a longer life. 
Wallpaper
A home wallpapering project can be very unforgiving for the DIY enthusiast. Say goodbye to lumps, gaps and mis-aligned sheets and leave it to us. From scraping off old wallpaper and preparing the surface to re-hanging pictures, we're experienced in every aspect of wallpapering. And, if you need some help choosing or sourcing the right wallpaper, whether it's for that bold statement wall or something more understated, we can help.
Joel from Pattern & Paint repainted all the interior woodwork in our new house, as well as the nursery. Not only did he do a great job, but he left the site spotless at the end of the day and helped us select the most suitable paints for the nursery. We'll definitely be using you again! S. Armondi - Whitecross