Heritage Buildings Restored Naturally
Sustainable & Natural
Over the last 30 years we've seen the good, the bad, and the ugly when it comes to renovating, restoring, and decorating historic and heritage buildings. We've seen firsthand the damage done to buildings, the environment and to homeowner's health when environmentally unfriendly materials are used. Being earth-kind is often what's best for your building and the long-term cost savings.
Rather than opting for a quick fix, we use materials and time-tested techniques to repair and revive buildings. We work with low-carbon products and techniques, we do our best to source materials locally, and wherever possible re-use original materials. We work with nature and listen to the building. 
Whether you need your cob wall repaired, or a limewash for your bedroom, we're skilled in a range of green techniques. 
I'd Like to Book an Appointment
Great! You're interested in Heritage Buildings Restored Naturally
So we can provide the best service, we just need a few details, we'll be in touch within 24-48 hours.
[contact-form-7 id="381″ title="Wallpapering Request"]
Lime Render & Pointing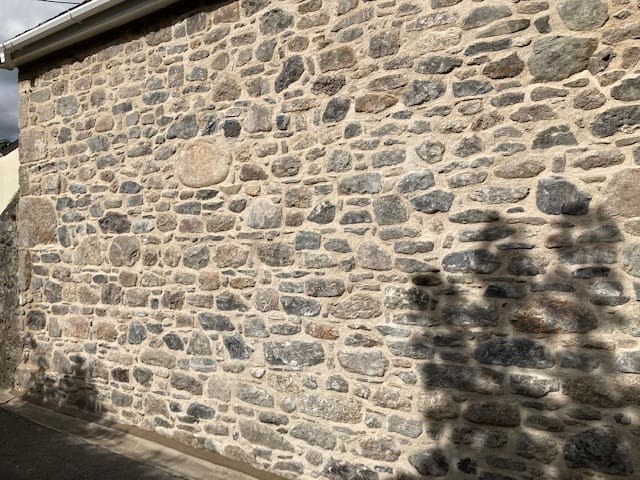 While concrete patching and pointing of your walls might seem to get the job done, behind the scenes things can get ugly. Old homes benefit from walls that breathe and allow moisture to escape, something concrete doesn't do. When moisture is trapped, it can seriously damage the integrity of your walls. For many older buildings we use either non-hydraulic limes (it sets fast and hard and is less prone to cracking than clay plaster), or hydraulic limes (that can be used for different rendering and pointing needs).
Limewash
An attractive, VOC free, non-toxic, and eco-friendly solution for painting interior and exterior walls. You'll recognise limewash for its suede-like finish that's both naturally luminous and uniquely tactile. Made from crushed limestone, natural clays, and pigments, the high pH of limewash can improve air-quality and keep microorganisms at bay.
Limecrete
Limecrete is an excellent alternative to a concrete floor. For some builds a concrete floor can cause a lot of harm to the building. Between the damp proof membrane and the lack of permeability in concrete, moisture gets trapped below the surface and pushed to the edges of the slab until it reaches your walls, and the damp starts to climb! Limecrete is tough and durable, can be an excellent insulator, and the permeable nature improves moisture management.
Mineral Paints
We've worked with innumerable paint brands and types, but one of the most earth-kind options, and one of our favourites, are mineral paints. Made with natural pigments and ingredients, and with very low VOCs, they're virtually odourless and they're better for your health than many alternatives. Beyond their green credentials, they also offer superior durability, excellent adhesion and are vapour permeable. This means that water doesn't get trapped behind the paint (unlike more commonly used 'plasticky' paints) and your walls can breathe.
Cob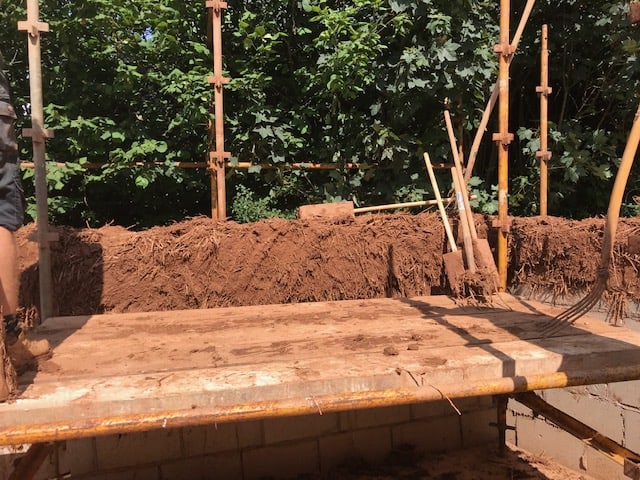 For centuries, soil, straw, water, and other natural materials have been formed together into cob. This natural building material is found in many historic homes and needs to be treated with respect. Although more labour intensive than many modern building construction methods, cob is fireproof, strong, and eco-friendly. We work with traditional cob and stone homes throughout Cornwall, repairing and restoring the cob that might have been damaged by age or previous inferior repairs.
Stone Masonry
From hedgerows to ancient buildings, stone masons have helped define the landscape of Cornwall for hundreds of years. We aim to preserve and celebrate this craft whether we're working on a garden wall or a National Trust landmark. We take a careful and considered approach to repairs and reconstructing old stone walls.
Timber Repair
We're friends with Cornish timber suppliers and able to source both local and sustainably sourced wood for timber repairs and construction. Rather than sending your old timber to the tip, we'll aim to repair and restore wherever possible to retain the original features of your property. Our preferred wood treatments are natural (from linseed oil to locally sourced beeswax) and enhance the beauty of your timber, while also making sure it's tough enough to cope with the Cornish weather.
Wool Insulation
The idea of wool in your wall and not just in a cosy jumper might be new to you, but wool insulation is a natural and healthy choice for many homes. Why do we choose wool over man-made alternatives? Not only is it all-natural, it is also an excellent insulator and absorber of sound, it helps with moisture and climate control, can improve air quality, suppresses mildew, and it's long lasting.
Joel's knowledge of  why thing's don't work in old granite cottages astounded us. Working with natural products he turned our cottage into a warm and inviting home, installing a logburner which work's so well we haven't used central heating since it was installed!! Joel's work isn't just functional it's beautiful and we wouldn't hesitate to recommend him. A satisfied customer - Hayle